(Aired on NPR's Weekend Edition, Saturday October 13th, 2007)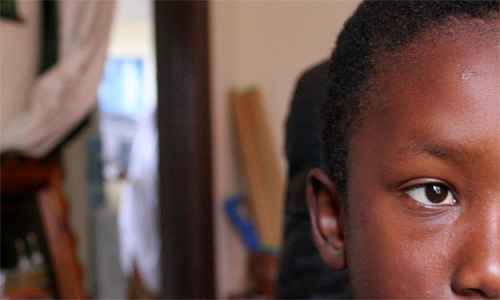 Faith can make people do funny things.
It can give us the power to face life with an unworldly optimism, or make us harbor feelings of hatred. But love is something different. Religion may provide rules for relationships, but can it control what we feel inside our hearts?
That's the question I explored during the three days I spent with a polygamous Muslim family in San Diego. For over 15 years, Ali, who prefers to only use his first name, has been religiously married to Hasanah and Asiila. Their ideas about love and family are so different from mainstream American society, yet their model works for them. In this 11 minute radio piece, we found out why.
*images and last names were witheld for sources' anonymity