Elaine Meyer | Jun 23, 2009 | Comments 1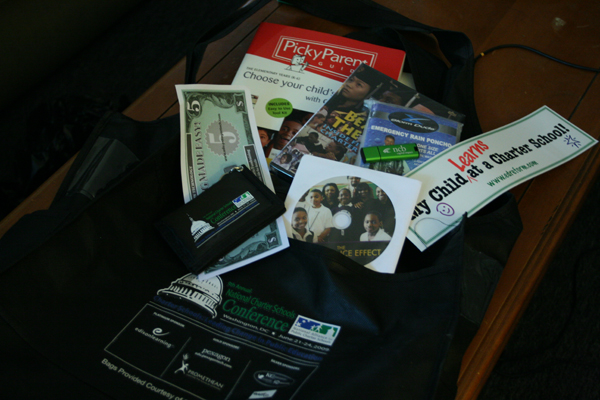 Here's what's in the National Charter School Conference swag bags: a book called Beating the Odds: Inside Five Urban Charter Schools, a bumper sticker that says, "My Child Learns at a Charter School!;" a flash drive from one of the vendors; a DVD called The Providence Effect; the Picky Parent Guide's Choose your child's school with confidence; and a rain poncho (which would be useful back in New York, where the precipitation has been unrelenting.) Take that, Academy Awards!
Filed Under: National Charter Schools Conference Coverage • Washington, D.C.
About the Author:
Comments (1)
Nice article. Giallopastello Web Marketing Milano