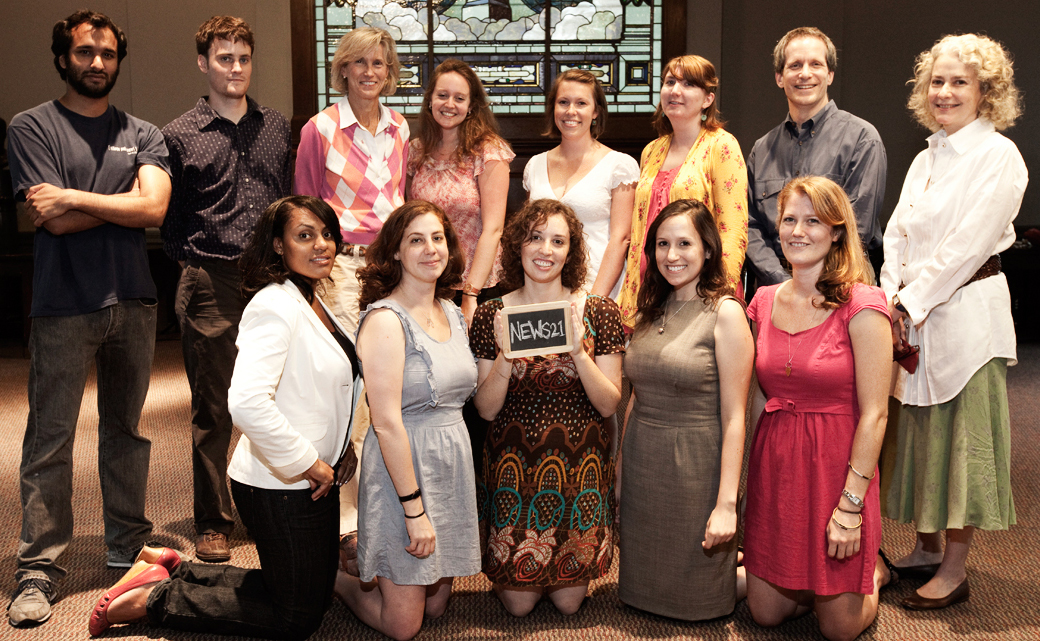 About Our Project
In 2009, the Columbia News21 team took notebooks, cameras and curiosities to places such as New Orleans, the Twin Cities, Newark, Michigan, New York, Pennsylvania and Washington, D.C., to explore the new marketplace of hybrid, public-private schools. The result is this web site — a deeply reported, richly multimedia and interactive web site, produced by a dozen Columbia journalism fellows, their editors and a group of new media producers.
Our project is part of a larger national effort, the Carnegie-Knight Initiative on the Future of Journalism Education, led by 12 of America's leading research universities with the support of two major foundations to advance the U.S. news business by helping revitalize schools of journalism. As part of that effort, eight of the schools create News21 Incubators, annual national investigative reporting projects overseen by campus professors and distributed nationally through both traditional and innovative media. Visit projects by our partner schools: Arizona State, Berkeley, Maryland, North Carolina, Northwestern, Southern California, Syracuse
Columbia News21 Fellows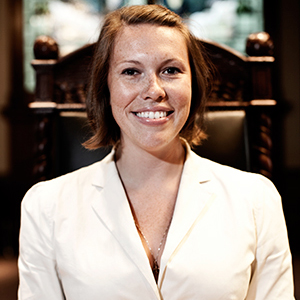 Meghan Berry
Berry is a multimedia journalist and photographer from New Jersey. She has worked as a newspaper reporter and in communications at various educational institutions since earning a B.A. in English from Gettysburg College in 2003. Berry enjoys reporting on education, health and environmental issues. Her other interests include world travel and pug walking. She graduated from Columbia University's Graduate School of Journalism in 2009.
Kyla Calvert
A multimedia journalist from Chicago, Calvert worked with two other Columbia J-school students on a master's project investigating procurement practices at the New York City Department of Education, before graduating in May 2009. Calvert earned her B.A. in American Studies from Wesleyan University in 2002. For five years she worked in marketing for small companies and nonprofits in San Francisco and San Diego. While living in San Francisco she began reporting for her neighborhood paper, The Castro Courier. She had so much more fun learning and writing about her corner of the city than she did at work every day, Calvert decided a career switch was in order.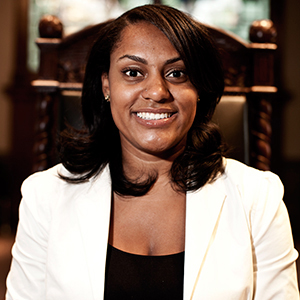 Kai Carter
Carter is a master in public policy candidate at the Harvard Kennedy School of Government where she also is a senior editor for the Harvard Journal of African American Public Policy. She is specifically interested in how policy impacts minority and underserved populations. Originally from Los Angeles, Carter graduated from Brown University with a bachelor's in international relations. In 2007, she secured a Rotary Ambassadorial Scholarship for studies at the University of the South Pacific and interned at the United Nations Development Program in Fiji. After, Carter worked at the Woodrow Wilson International Center for Scholars in Washington.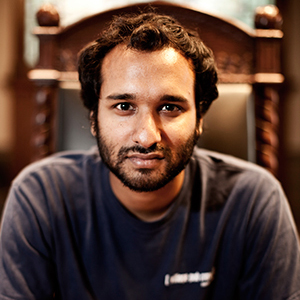 Karn Dhingra
Originally from Houston, Dhingra is interested in reporting on ordinary people and how their lives are affected by public policy decisions. His interest in education reporting comes in part from his experiences at public and private schools, including a residential military school and a parochial high school. As a reporter, he finds education fascinating because of the role it plays in determining who the winners and losers are in American society. After graduating from Southern Methodist University in 2003, where he earned a B.A. in International Studies with a concentration in Asia, Dhingra served as an AmeriCorps VISTA Volunteer in Houston. In 2004 he moved to Washington, D.C. and worked as an online political consultant and in public relations before returning to school. Dhingra graduated from Columbia University's Graduate School of Journalism with a concentration in Digital Media in May 2009.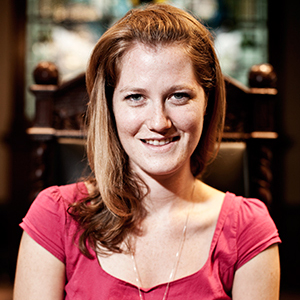 Alexandra Fenwick
Fenwick is multimedia journalist who has worked as a reporter in daily newspapers in New Jersey and Connecticut for four years, including one year as an education reporter. She grew up on the Jersey shore, split her high school career between public school and private boarding school and later studied writing at Johns Hopkins University in Baltimore. She had a happy childhood, rode her bike everywhere and rarely got detention. She is trying to replicate that experience as an adult. Her byline has appeared in the Baltimore Sun, the Los Angeles Times, the Stamford Advocate, the Tribeca Tribune and Condé Nast's Portfolio.com. She graduated from Columbia University's Graduate School of Journalism in May 2009 and is currently an associate editor of the Columbia Journalism Review.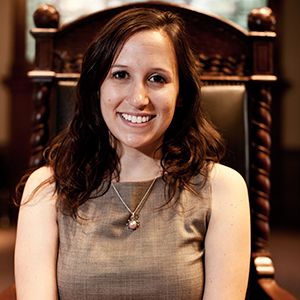 Anne Hauser
In her undergraduate studies at the University of Missouri, Hauser focused on earning a bachelor's of journalism, emphasizing magazines, and a bachelor of arts in English. Hauser worked on the daily Columbia Missourian, reporting full time on the elections and public life beat. She interned for GasPedal Marketing, a word-of-mouth/social-media marketing firm in Chicago, the ABC-TV affiliate in Des Moines, Iowa, and Roll Call, the newspaper of Capitol Hill during the 2008 Democratic National Convention. Hauser is interested in reporting on government, politics, education and how policies impact everyday life.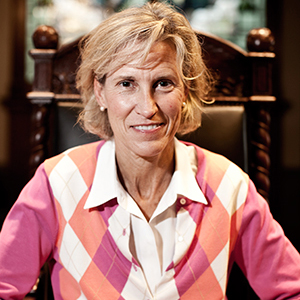 Sharon McCloskey
McCloskey has been a practicing attorney in New York and New Jersey for 25 years, specializing in commercial and consumer litigation. A former deputy attorney general for the state of New Jersey, she is a magna cum laude graduate of Duke University and the Seton Hall Law School. Now pursuing her second career, she lives in Red Bank, N.J., and spends her free time in gyms around the country, watching her three children pursue their hoop dreams. She plans to graduate from Columbia University's Graduate School of Journalism in May 2010.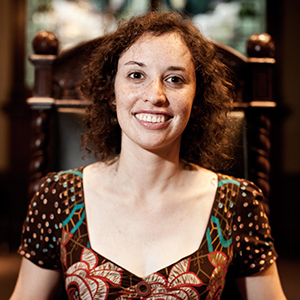 Elaine Meyer
After graduating from Northwestern University in 2006 with a degree in history, Meyer expected she would go to law school. She worked in consumer protection law for the Federal Trade Commission in Washington, D.C., for two years,  on matters ranging from sub-prime loans to green marketing. Before that she interned for a federal appeal's court judge in her native Chicago, where she helped research an amnesty case and a racketeering case that were before the court. She decided she was more suited to write about law than practice it and graduated from Columbia' School of Journalism in May 2009. She will begin reporting for Law 360.com, a legal news wire, this August.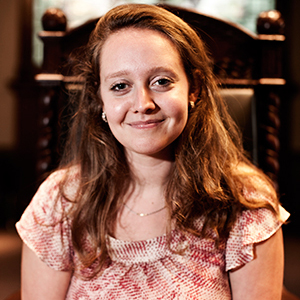 Claire Moses
Moses is a print journalist from Amsterdam, the Netherlands. She graduated cum laude in 2008 from Brandeis University in Waltham, Mass., with a degree in history. In 2006 she came to the United States as a transfer student and has been hooked on America ever since. At Brandeis she discovered and developed her love for journalism as the news editor for her school paper. She interned at the Dutch Financial Daily in the summer of 2007. At Columbia Graduate School of Journalism, she did most of her reporting from the Bronx, graduating in May 2009.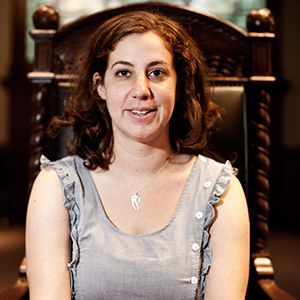 Jamie Oppenheim
Oppenheim, a multimedia journalism specialist who graduated from Columbia Journalism School in May 2009, worked at the Novato Advance, an award-winning community newspaper in the Bay Area, for three years. Prior to that, she had a number of odd jobs, such as grading standardized tests. She graduated from the University of California, Davis, in 2004 with a undergraduate degree in comparative literature.
Paul Stephens
Stephens, a multimedia journalist, graduated from Wabash College in 2004 with a B.A. in English. He then served as a Peace Corps volunteer in Georgia, where he taught English and environmental education in a small village near the Black Sea. He also taught preschool and kindergarten at a bilingual school in Honduras. He graduated from Columbia University's Graduate School of Journalism in May 2009.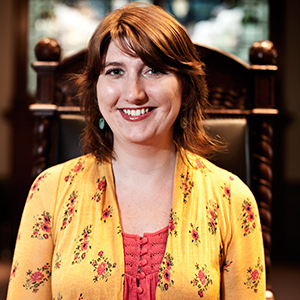 Maura Walz
Walz, focusing on multimedia reporting at Columbia University, where she graduated in May 2009, grew up in Richmond, Va., and earned a bachelor's degree from the University of Chicago. Most recently she worked as an editor of academic research databases outside of Washington. She has also interned with Chicago public radio station WBEZ, Broadview Media and the Virginia Foundation for the Humanities Media programs, and she is a music staff writer for the website PopMatters.
News21 Editors and Consultants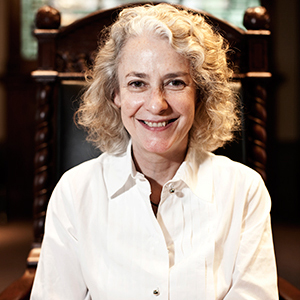 LynNell Hancock, Editorial Coordinator
LynNell Hancock is a veteran education journalist and associate professor of journalism at Columbia University's Graduate School of Journalism, where she has taught since 1993. She is the director of the Spencer Fellowship for Education Journalism, a program that supports the work of mid-career journalists to study at Columbia and produce significant works of journalism on education topic. In addition to contributing to Newsweek, Columbia Journalism Review, The Nation and The New York Times, she served on staff of The Village Voice, the New York Daily News, and Newsweek where she covered national and local education issues. She has served on the National Advisory Board of Journalism Fellowships in Child and Family Policy and Columbia University's Institute for Child and Family Policy. Hancock is the author of "Hands to Work: The Stories of Three Families Racing the Welfare Clock" (2002) and contributed to "America's Mayor" (2005) and "The Public Assault on America's Children: Poverty, Violence and Juvenile Injustice" (2000). Hancock holds an M.A. in East Languages and literature and an M.S. in Journalism, both from Columbia.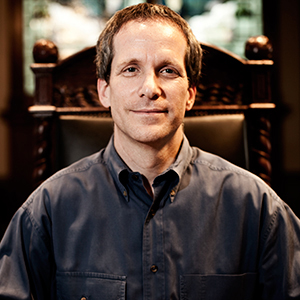 A. Adam Glenn, Managing Editor
A. Adam Glenn is a journalist and independent digital media consultant, as well as adjunct professor at Columbia University's Graduate School of Journalism, and New York University's Carter Journalism Institute. This is his fourth year as managing editor of the Columbia News21 team. His consulting client list includes the Reynolds Journalism Institute, J-Lab: Institute for Interactive Journalism and Knight Digital Media Center, as well as numerous news organizations, universities, and foundations. He is co-founder of I, Reporter, which in 2007 was one of the pioneering winners of the Knight Foundation's News Challenge Award. Prior to going independent, Adam worked for 25 years in newsrooms in New York and Washington, most recently as senior producer at ABCNews.com. He holds a master's degree in international affairs from the Fletcher School of Law & Diplomacy in Boston and a bachelor's degree in journalism from Boston University.
Melanie Huff, Administrative Coordinator
Melanie Huff, assistant dean of students, has been with the Columbia University Graduate School of Journalism since 1988. She has degrees from Barnard College and Columbia University Teachers College. She is a writing instructor with Legal Outreach, Inc. and has served as the convention coordinator for the South Asian Journalists Association for many years.
Carey King, Newsroom Manager
This is Carey King's third year serving as newsroom manager for News21.
Duy Linh Tu
Duy Linh Tu, multimedia consultant to Columbia News21, is a multimedia producer, journalist, and educator. He is the co-founder and Creative Director of Resolution Seven, a New York City-based video and DVD production studio. His clients range from non-profit groups to very-much-for-profit corporations. Resolution Seven produces commercials, industrials, and short- and long-form documentaries. Duy has been a full-time faculty member at the Columbia Graduate School of Journalism since 2001, where he coordinates the New Media Program. Duy is a lecturer at MediaBistro, where he conducts seminars on topics such as podcasting and multimedia journalism. Over the past seven years, Duy has trained hundreds of journalists, producers, and other content creators interested in learning the tools of multimedia journalism and production. Duy received his Masters degree in journalism from Columbia University. He is a board member of the New York Film/Video Council.
Russell Chun
Russell Chun, Flash and design consultant to Columbia News21, is a freelance scientific art developer and multimedia Flash developer, author, and teacher. He creates visual and interactive educational media and consults and teaches others to use Flash as an effective pedagogical tool. Russell is an adjunct at the Columbia University Graduate School of Journalism and at City University of New York (CUNY) Graduate School of Journalism. He has authored several books on advanced Flash: Flash 5 Advanced, Flash MX Advanced, Flash MX2004 Advanced, Flash 8 Advanced, and Flash CS3 Advanced, all in the VisualQuick Pro Guide series published by Peachpit Press in association with Macromedia/Adobe Press. His books have been translated in multiple languages and sold internationally. He has also written about Flash in magazines such as SBS Digital Design and MacWorld.
Nicole Breskin
Nicole Breskin, new media consultant to News21 and a recent graduate of the journalism school, is a multimedia journalist. She was born and raised in New York and graduated from the University of Pennsylvania. Most recently, she lived in Australia, working as a journalist and editor. Nicole was the editor of Sydney Life magazine, before working as an online editor for The Sydney Morning Herald. She also wrote for Time Out Sydney and several News Limited publications. Locally her work has appeared in The Daily News and The Huffington Post. Nicole's favorite types of story surprises audiences and illuminates the undiscovered.
Dana Chivvis
Dana Chivvis, new media consultant to News21, is a multimedia journalist based in New York. She graduated from Columbia University's Graduate School of Journalism in May 2009 with a concentration in new media. Prior to attending Columbia, Dana worked as a photo editor at National Geographic in Washington, DC. She has a B.A. in international relations from Tufts University. She is interested in international affairs and cultural reporting.
Alan Haburchak
Alan Haburchak, new media consultant to Columbia News21, is a recent graduate of the journalism school. He is from Denver and likes technology, telling stories, and using the former to improve the latter. He went to college in Boulder, traveled in Asia, and spent a year in Germany as a tech consultant before coming back to the U..S to do search-engine optimization and write for a legal website. At Columbia, he has found out that a story is never as tight as you think it is, that learning to shoot video ruins your ability to watch 90 percent of what's out there, and that he might be more of a geek than he had thought.
Michelle Hoos
Michele Hoos, new media consultant to Columbia News21 and a recent graduate of the journalism school, is a multimedia journalist who loves health and lifestyle reporting. Her work has appeared in the Times of Trenton, Newark Star Ledger, New York Press, San Diego Union Tribune, and Health.com. She received a B.A. in English with a concentration in Women's Studies from Cornell University in 2002. After college, she worked at the Peddie School in Hightstown, N.J., first as an English teacher and later in communications. She also advised Peddie's yearbook for six years, and it was while "yearbooking" that she first opened Photoshop.
Joseph Chi Lin
Joe Lin is a new media consultant to Columbia News21 and a recent graduate of the journalism school. Prior to his sleepless nights working with new media, he spent carefree days taking pictures for which he received his B.F.A. in photography from the Pratt Institute in 2008.