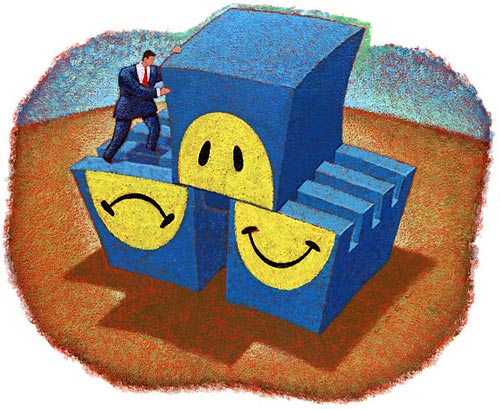 "Be happy," "count your blessings," "I forgive you." Sound familiar? These phrases are part of everyday language. But behind the words is a multi-million-dollar movement called positive psychology.
It started in the 1990s in reaction to what was seen as psychology's preoccupation with the negative. Some say the movement has religious aspects to it, and worry about the intentions of its major funder, the John Templeton Foundation.
The foundation gives up to $10 million — that's 15 percent of its budget — to positive psychologists every year. It also granted millions to build the Positive Psychology Center in Philadelphia.
Chantal Allan reports for NPR's Day to Day. Researched by Allison Louie.