Rx for an Aging Nation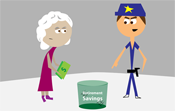 A Way to Ensure Retirement
by Patrick Egan
Most Americans fail to prepare financially for retirement. One economist has proposed taking the choice out of saving.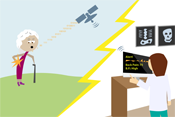 From Hospital Halls to Cyberspace
by Josh Tapper
Telemedicine or e-care — technologies including remote patient-monitoring or videoconferencing — may prevent costly emergency room visits, hospital stays and nursing home use.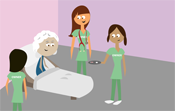 Curing an Ailing Workforce
by Patrick Egan
The health care industry needs millions of additional professionals with better geriatric skills to treat a surging older population. Two innovations are making headway.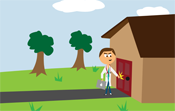 A Doctor in the House
by Patrick Egan and Sharaf Mowjood
By reviving a practice from the past — house calls — the health care industry may be able to slash costs even as doctors give greater attention to older patients.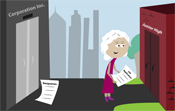 Rethinking Retirement
by Patrick Egan
For millions of aging workers, the retirement age is sliding further away. Some will have to keep working; others will want to. Analysts ponder ways to make added work years viable and rewarding.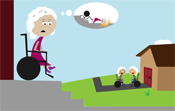 Finding a Home to Grow Old In
by Alex Berg and Josh Tapper
Seniors want to age in place, but most will eventually require care. New senior housing options mix independent living with services as needed.