Tania Leah Haas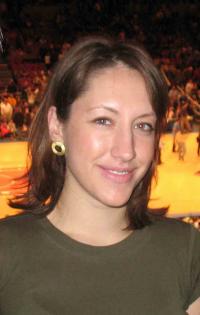 Tania worked in Nepal and Canada before embarking on her journalism career. In the radio workshop course at Columbia University, she covered asylum seekers in the Bronx and former child soldiers living in Brooklyn. Other radio assignments included a documentary on fluke fishing and pollution in India. Her articles and photographs have been published in The New York Times, The Brooklyn Paper, Black Star News, The Arab American Paper, The Canadian Jewish News and the Queens Chronicle. In August, Tania will intern with CBC's "The Current," Canada's national morning show.
For News 21 Tania focused on the Tibetan and Muslim communities in New York and the Sikh community in Canada.
Her photos can be found on the homepage. Tania also produced and shot four slideshows, including the Islamic Games slideshow.
News21 stories by Tania Leah Haas
Contact: